Language: English

10-01, 12:00–13:30 (Europe/Berlin), ADA

Who shapes digitalisation? Who owns infrastructure and who controls the Internet? What role do transnational corporations play? What is digital colonialism and which inequalities are reproduced by digitalisation? We will also address questions such as to what extent communication and information technologies can be used to break down power asymmetries.
We aim to unravel the diverse contextualities of Digital Sovereignty and it's the impactful scope of it's infringement
---
This panel aims at providing a platform to perspectives from the Global South on the combined field of digitalisation and sustainability. On the one hand, we will raise questions of distributive justice and path dependency in our globalised world, e.g. who benefits from present-day digitalisation, and who suffers from it and in what way? On the other hand, we will discuss self-determination and agenda-setting within existing socio-political and economic structures. Questions of power play a central role here: Who shapes digitalisation? Who owns infrastructure and who controls the Internet? What role do transnational corporations play? What is digital colonialism and which inequalities are reproduced by digitalisation? In addition to this critical viewpoint on digitalisation, we will also address questions such as to what extent communication and information technologies can be used to break down power asymmetries. Here, we find it particularly interesting to discuss possible trade-offs and how to deal with them. In short, we want to discuss approaches for a just digitalisation with a focus on possible solutions from people in the Global South. In this context, we also want to discuss what we need to demand from decision-makers in the Global North.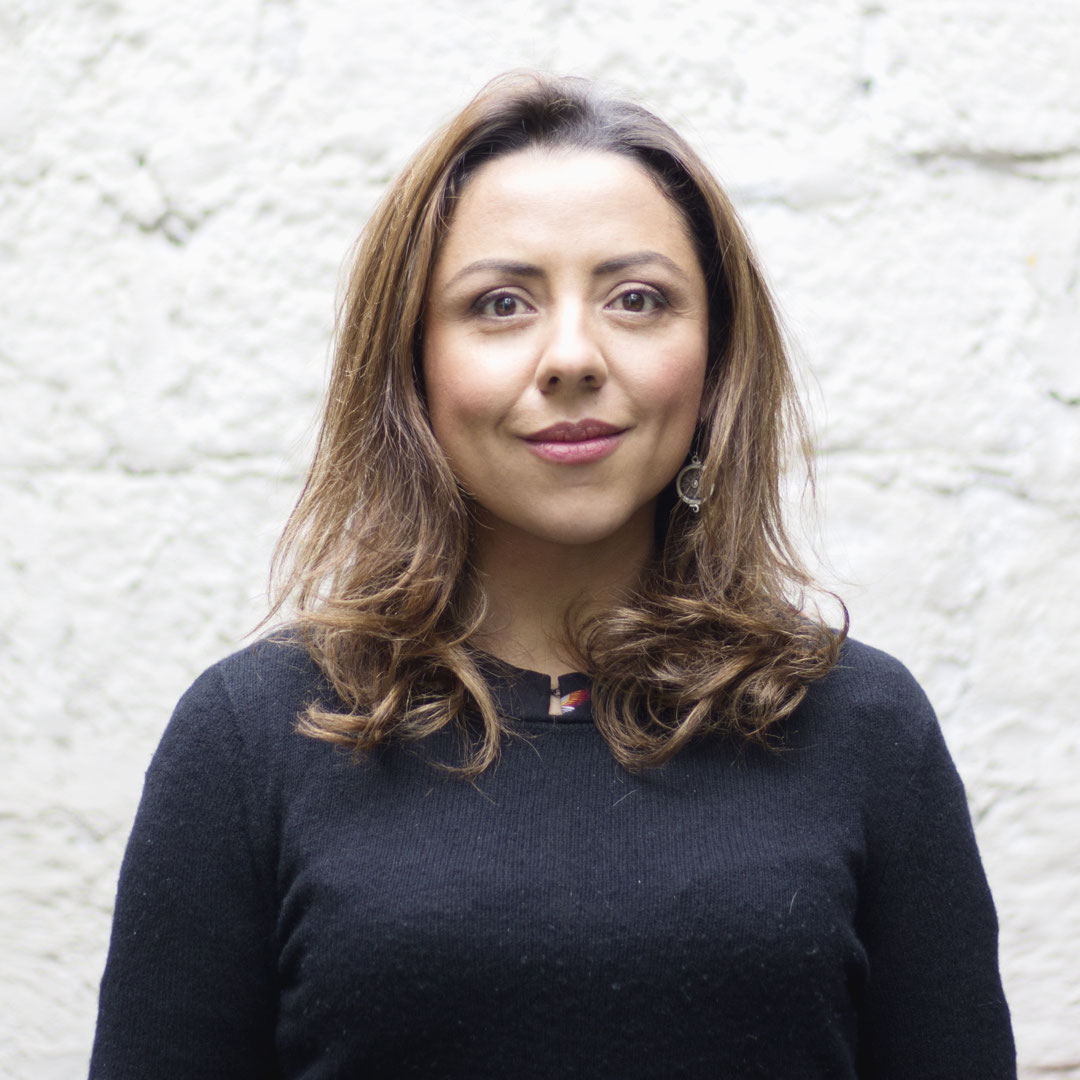 Renata Avila, CEO, Open Knowledge Foundation.
Renata is an international lawyer, author and advocate. She brings nearly 20 years of experience in access to knowledge, freedom of expression, policymaking and global digital rights. Renata is an Affiliate with the Stanford Institute of Human-Centered Artificial Intelligence. Renata is a member of the Global Board of Trustees of Digital Future Society, the board of Whistleblower Network Germany, the governing board of Open Future and the advisory board of Creative Commons, among other affiliations in a vast professional network extending across Europe, Latin America and North America. She co-founded the <A+> Alliance for Inclusive Algorithms, the Progressive International and the Polylateral Association - an international platform cooperative for knowledge workers.
Nandini Chami is Deputy Director and Fellow at IT for Change, a not-for-profit organisation based in India working to further gender equality, social justice, and development justice in the digital economy and society. Her work is focused on research and policy advocacy in the domains of addressing corporate power in the digital economy; alternative digital economy imaginaries grounded in southern feminist epistemologies; and the political economy of digital rights.
Mr. Karsan, Gabriel identifies as a Digital Dreamer, internet leader and activist. Protagonist of the youth narrative in building modern equitable civilizations leveraging the power of technology through equity and accessibility of the internet and technology resources distributed normatively for all.
With a background and bachelor degree in computer science and over 5 years NGO/Civil Society experiences, he uses his skillsets in breaking complexities in the technology world through championing digital Literacies and Emerging Technologies Adoption through projects such as the podcast called dream internet voices which led to his founding of the Emerging Youth Initiative a Non-Profit Youth Organization boosting for an egalitarian, safe and progressive technology ecosystem.
Geraldine co-founded Konnektiv in 2013 with René Schodder and Melanie Stilz and together with René Schodder leads the company as CEO. Geraldine is head of the consultancy department which offers different knowledge services such as expert research and analyses, project design and implementation, and strategic consultation.
In addition, Geraldine is a popular moderator and public speaker at events around digital transformation, sustainability, and innovation. She hosts events such as re:publica, Start Up Energy Transition (SET) Tech Festival, and NZZ X.Days. Furthermore, Geraldine has given keynote talks for TedX events, Federal Ministry events like the Civic Innovation Platform Award, and startup events including the Nürnberg Digital Festival.
Her work over the last 18 years has focused on digital transformation and international cooperation, innovation, and human rights. Geraldine has a background in political sciences and is bilingual (en/de) with an intercultural background. She has experience working with activists, governments, startups, and NGOs across the world.
Geraldine is also the founder of the Global Innovation Gathering (GIG), a network of grassroots innovators, social entrepreneurs, founders, and managers of makerspaces, hackerspaces, and innovation hubs. In 2018, she authored and moderated the ARTE documentary "Digital Africa" which captures many of the innovator's activities in the GIG network.
Since 2012, she has been part of the curatorial team for the re:publica, Europe's largest conference on the topic of the internet and society, and regularly organizes and curates events in the field of politics and digitization. In 2018, she organized the first re:publica in Accra, Ghana with over 2000 participants and over 260 speakers from across Africa.
Geraldine has been a member of the BMBF Zukunftskreis since 2019. Furthermore, she has been named by the City of Berlin as a member of the City Lab Advisory Board and a member of the Smart City Strategy Advisory Board. Geraldine is part of the Development Service and Humanitarian Aid Committee (AEDHH) for Brot für die Welt.
This speaker also appears in: