Language: German

10-02, 12:40–13:00 (Europe/Berlin), Forum (zeitunabhängig)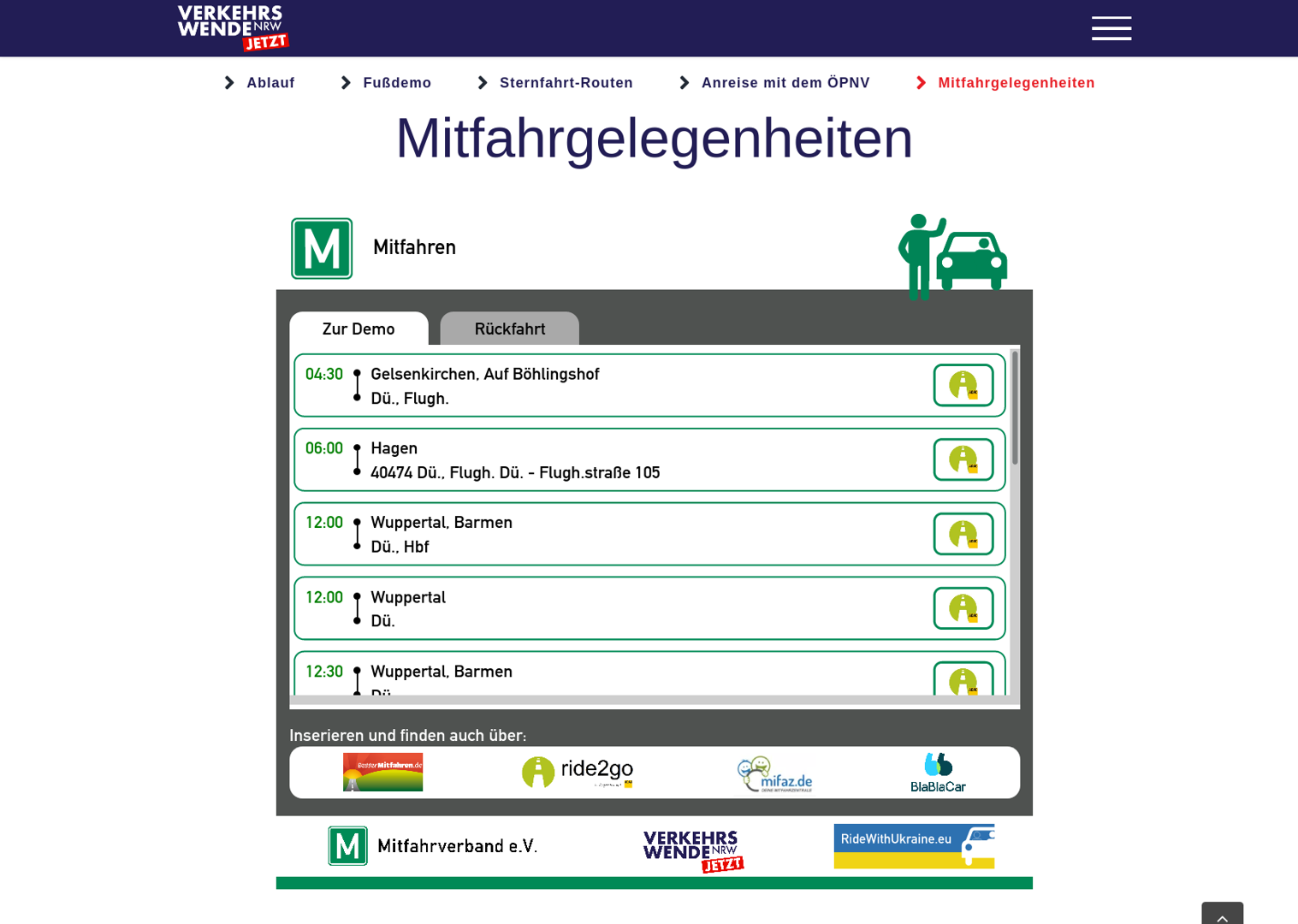 Some people from mitfahrverband.org got together to aggregate ride-sharing offers from different sources and show them on ridewithukraine.eu, localized in German, English and all the Eastern European languages.
---
und: Mitfahrgelegenheiten zu (und von) einer Veranstaltung in einem <iframe> anzeigen. Neutral, von verschiedenen Anbietern.
und: der Mitfahrverband e.V. stellt sich vor
Frank is one of the founders of the German non-profit ride-sharing association Mitfahrverband e.V. mitfahrverband.de. Also at mitfahrdezentrale.de, ridewithukraine.eu, fahrgemeinschaft.de.
This speaker also appears in: