Language: English

10-02, 14:30–15:30 (Europe/Berlin), birne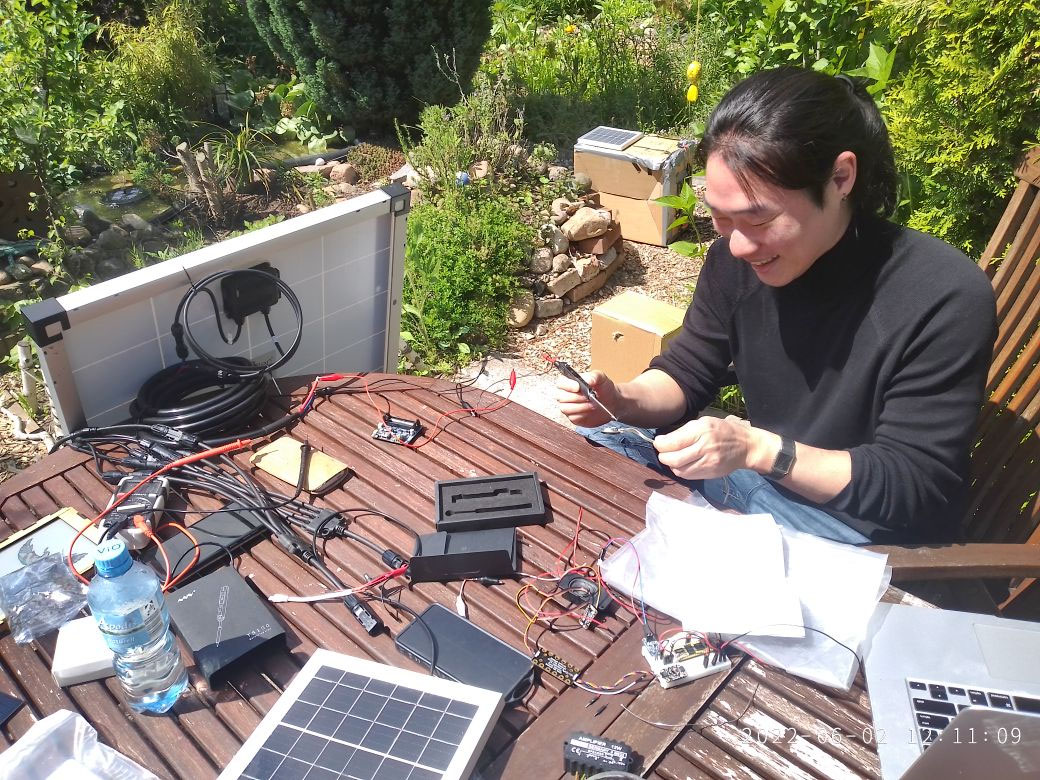 In this exhibition / solar soldering workshop we will introduce participants to batch of solar-powered artefacts issued out of initial two iterations of seminar "Design & Deployment of Outdoor Digital Artefacts". Objects on display will include (but are not restricted to): bluetooth speaker, internet-connected e-ink display and portable teaching environment. All solar-powered and batteryless.
---
The aim of our "Solar artefact exhibition & soldering workshop" is to present to wider audience some examples of post-fossile, Novacene digital technologies. Being man-made, uniquely crafted artefacts rather than industry-produced products; devoid of any connection to the grid or even a "dirty" battery, the artefacts on display will include (but not be limited to):
Sun-powered, super-capacitor buffered cardboard bluetooth speaker for 0-carbon free parties of the future
Colored e-ink display which connects to Internet, downloads and display new content whenever the sun is shining
Portable teaching server for Outdoor On-Line Teaching.
Sun-powered polyphonic harp and other sun-powered music instruments
Based around publicly available, off-the-shelf microcontroller (Daisy Seed, Arduino Nano Connect RP2040) or more sophisticated (Raspberry Pi Zero, Pi4) technologies, embedded in upcycled or organic materials, the form & function of our artefacts pushes the limits of modern design from "perfect but sterile" to "imperfect but beautiful".
And if the situation will allow it and we will have enough sunlight, we will do some soldering. With the Sun & from the Sun.
Exhibition and workshop will be organized by 2-3 teacher & students members if Faculty of Design of Berlin University of the Arts grouped, since summer semester 2021 in an informal "UdK Solarpunks" community
Juniorprofessor of Digital Education at Berlin University of the Arts / Einstein Center Digital Future..
This speaker also appears in:
Hyungjoong Kim is a media artist, and a research assistant in Digital Education in Berlin University of the Arts.
This speaker also appears in: